As the temperature drops, it's easy to fall into a routine of wearing dark, oversized clothes. But why not try mixing things up a little this fall and winter? With a few simple swaps, you can turn your style up a notch without completely overhauling your closet – unless, of course, your closet is full of nothing but dark, oversized sweats.
Free Money For College Is Out There & Waiting To Be Found, Says Scholly App Founder | Securing the Bag
Instead of: A Basic Black Bootie, Try: Making it Metallic
We have it on good authority that black boots will never go out of style. But if you're looking for an easy way to add a pop color into your fall and winter wardrobe, try adding a metallic pair to the mix. Whether you go for the gold, silver or bronze, you'll find plenty of ways to wear them with things already in your closet. You heard it here first, metallic is basically the new black.
We love the Quindele Bootie from Vince Camuto in Rich Pewter Metallic ($159). The buttery soft leather will add a luxe look to a midi skirt or dress. And the 2-inch heel makes them comfortable enough to wear with your favorite pair of jeans.
If you're looking for a knee-high boot, look no further than the Metallic Heeled Boots from Zara ($99.90). Don't let her good looks fool you, this boot is made for walking. The heel is just under three inches, and the flexible sole is made of latex foam for extra comfort.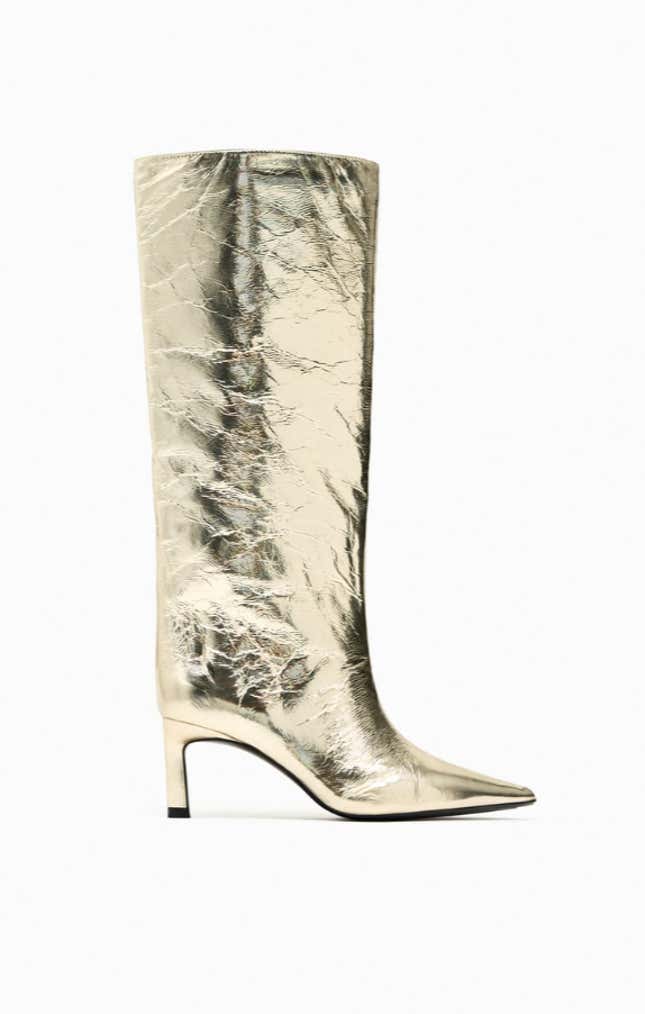 Instead of: A Pea Coat, Try: A Cape Coat
Let's face it, that pea coat you've been wearing for the last five winters needs a break. So why not try swapping it out for a cape coat? This wool cape coat from Etsy ($85.96+) is a great way to make your outerwear a little more interesting. Isn't a lot easier to convince yourself to leave home in the cold when you have a gorgeous coat to wear?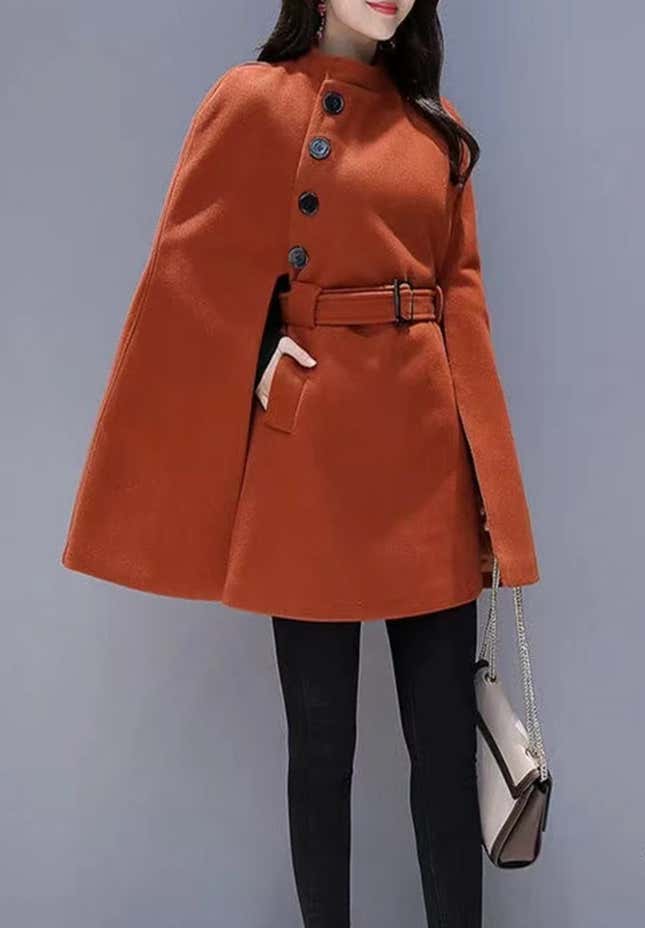 Instead of: Oversized Outerwear, Try: A Lady Jacket
We love an oversized jacket as much as the next person. But there's something about the lady jacket that just says chic. It can even give a pair of jeans an instant upgrade. We can't get enough of the gold accessories on the Collarless Boucle Jacket from Abercrombie & Fitch ($160).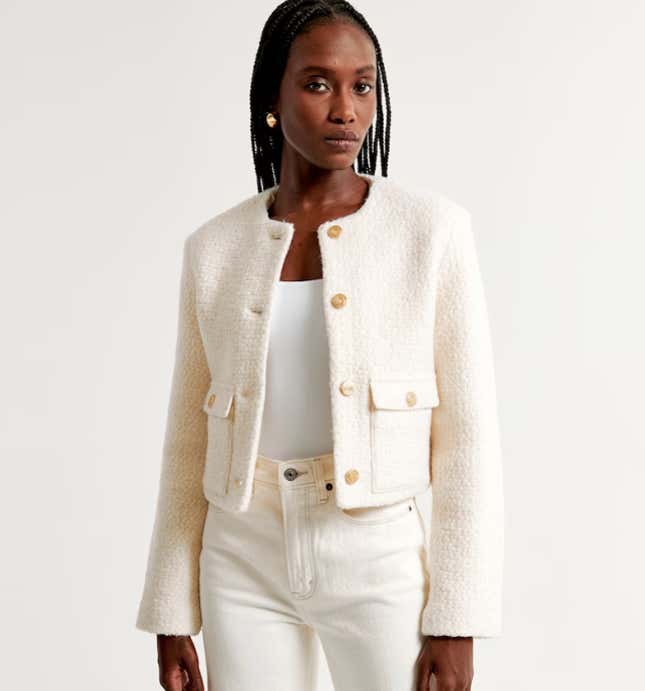 Instead of: A Bulky Bomber, Try: A Work Jacket
Guys, we didn't forget about you. The Insulated Eisenhower Jacket from Dickies ($69.99) is the perfect fall and winter layering piece. We love the updated With 12 colors to choose from, we wouldn't be mad if you bought more than one.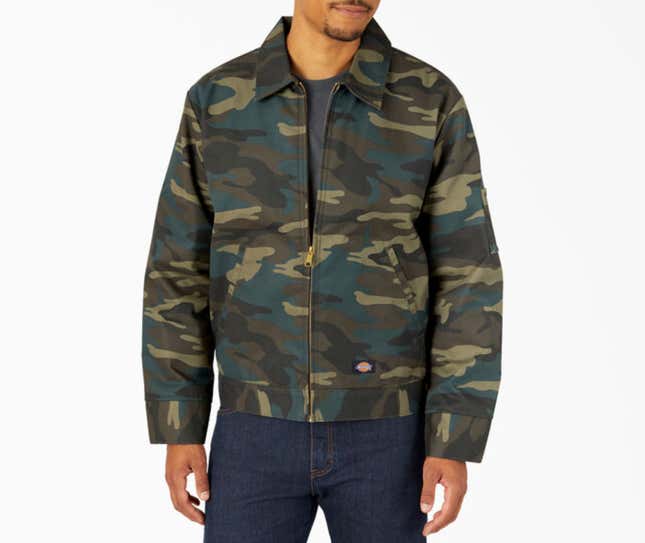 Instead of: All Black Everything, Try: Coming in Red Hot
We've said it before and we'll say it again, adding a pop of color is an easy way to make your outfits more interesting. We found this red cardigan on the Hip Hop 50s Shop on Amazon ($51.99). Throw it on over your favorite graphic tee or with a collared shirt and add some style and color to your look.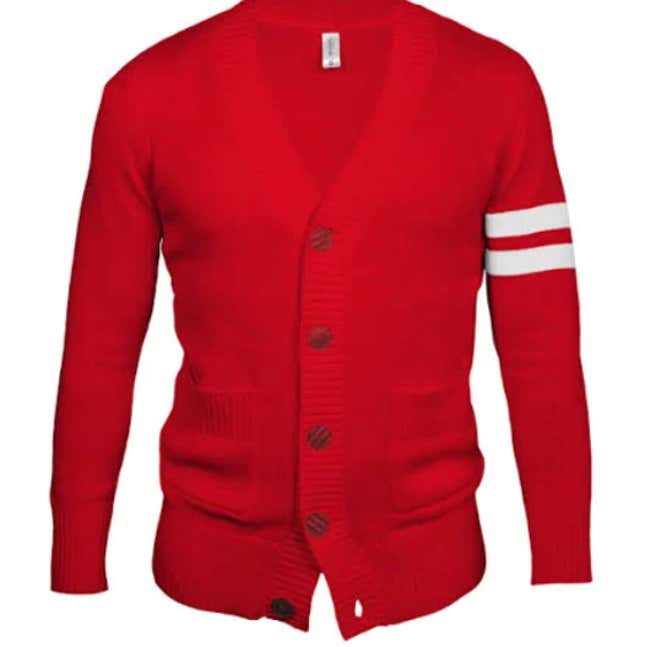 A blazer is a wardrobe staple that transitions easily from day to night. And The Velvet Blazer from MANGO ($139.99) is luxe in the best way. Ok, so technically this is purple and not read. But it's so fly, we had to make an exception.